3 Ways Mental Health Management Software Helps With Treatment Plans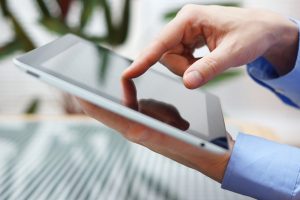 Developing a good treatment plan is essential with mental health, drug, and alcohol treatment programs. It helps define each step along the way towards recovery. All information can be easily accessed by the right personnel at any time. Below are three reasons the use of mental health practice management software can assist in bringing up your numbers of successful rehabilitation and mental health stabilization.
1 – Scheduling and Appointment Maintenance
Therapy and counseling during periods of drug, alcohol, or behavioral treatment are proven to help increase the odds of success after the program ends. Mental health management software makes it easy to schedule every client for their needed therapeutic services, whether they are using an in-patient or out-patient option. You'll experience fewer scheduling conflicts and no clients will fall through the cracks and be inadvertently forgotten.
2 – Withdrawal Symptom Monitoring and Progress Notes
One concern that is understood with drug and alcohol treatment is the ability to consistently monitor withdrawal symptoms during the detox process. You can now use software that is designed to help make this easier and gives you the ability to notice problems at a glance. Progress notes can be added that point towards the efficiency of the treatment plan. Any necessary changes can be made along the way.
3 – Medication Management and e-Prescribing Tools
Ensuring every client has the medication they need and in the right dosage is simpler to monitor using mental health practice management software. The use of e-prescribing tools allows you to write prescriptions for patients that are under your care, whether it's in or out-patient medication needs. All clients will have their medications available in a timely manner.
Investing in mental health management software for your facility and practice is a better way to handle all details of treatment planning to reach a successful outcome.