5 Questions to Ask Before Choosing an HRMS Solution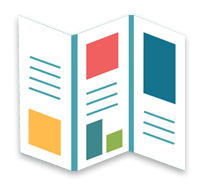 Choosing a software entails more than a cursory glance at online options, buying one and hoping for the best. Here are a few things you'll want to factor in before you pick an HRMS software:
What do you need?
What kind of HR processes take up the most time? Which ones are time-sensitive? Knowing what you need is essential since this will inform your buying decision, says business Bee.
How big is your team?
The size of your team matters too. While there are plenty of software options out there that are easy and simple enough to use for SMEs, you might also want to consider opting for software solutions that are easy to scale, in case you see your team expanding at a much faster rate.
What kind of solutions work for you?
Do you have a huge team of remote workers? Are you handling payroll accounts for geographically dispersed employees? Then you'll want to look for an HRMS software that can handle large volumes of data as well as the tracking and monitoring you'll need to carry out.
What are the features?
Before you go for a final choice, make sure to check out the features of the software. That should give you a solid idea if it's the right fit for your team or not, whether it's a no-frills option or one loaded with a ton of nifty features.
Do they have a free trial?
These days, it's easy enough to go for a free trial before you shell out money for the paid version. It's a smart and practical move too. It gives you the chance to try out the software, test out its features and see if it's the right solution for your HR problems.
By asking these questions beforehand, finding a software solution to eliminate time drains and productivity lags in your operations should be easy. Click Here for more information on HRMS software.