Your Website Is Just as Important as Your Storefront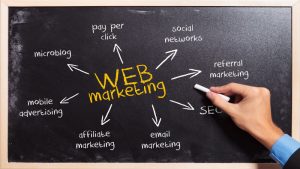 Infact there is actually a strong argument that your website will do more for you than your storefront ever could. Consider the amount of people that walk or drive by your storefront, then compare it to the number of potential viewers online. It is easy to see why having a quality website working for your business is so important.
Think of What Your Website Should Accomplish
A good website should be what gives potential customers the first impression about your business and what you have to offer. People should be able to see it at a glance to be able to form an opinion if they will do business with you or not. The best way to ensure this is to make sure it is both informative and eye catching.
Designed with Creativity
An eye catching website should be colourful and vibrant. Graphics that draw the reader in to learn more about the business. You want to grab a potential customers attention within the first few seconds then keep them there to learn more. By having an equal mix of design elements and information you are setting yourself on the right foot for a potential sale.
Be Open and Transparent
One sure way to drive business away is to have the appearance that you are hiding something. By having a website that makes you seem warm and open to people you are far more likely to achieve the success that you want. By telling people your company's story and writing about your products or services with genuine passion you can draw people in.
Danger Dynamite knows the elements of an effective website and they want to put their creativity and experience to use for your business. By speaking with them about their website design services in Saskatoon area you can tell them what you are all about and they can put it online for all to see.