An Easy Guide To Hiring A PHP Developer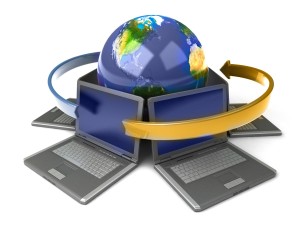 Most website developers have some PHP experience. PHP stands for hypertext preprocessor, and it is a scripting language that is used to develop websites. It is often embedded in HTML or hypertext markup language, which allows the information shared by machines to be presented online in a form readable by humans.
A PHP developer is a web professional focusing on the server side and the language used. The server side language, the PHP, is then translated into HTML or JavaScript, which is what the user sees when she or he goes to your website. The work of the PHP side is essential in getting the message to the client side of the server in a way that is accurate, attractive and engaging for the user.
When hiring a PHP developer, there are some important questions that you need to ask. Remember, you don't want someone that just knows the languages and can talk about them, you want a professional with the skills and the abilities to create the website you want.
Choose the Type of Hire
When creating an advertisement or posting for the job, consider the minimal requirements you want to have in place. You will also need to determine if you want to hire a freelance professional or to go through a company. With a company, typically you won't do a posting, rather a direct contact through a phone call and a meeting will help you to narrow down your choices.
It is not advantageous to choose a freelancer, as there are some potential issues that need to be considered. They may have longer times to get work done, they may have more work than they can handle, and it is always more difficult to work with an individual rather than a company.
Have a Scheduled Interview
When hiring a PHP developer you need to verify the individual is creative, understands the various frameworks, and has the ability to troubleshoot and problem solve.
Avoid asking traditional types of interview questions and get into asking about scenarios and how the professional would approach the problem. This gives you an insight into the individuals deeper understanding of the issues and avoids those people that can talk a good game but may have limited actual experience.
It is also appropriate to ask for references from past clients. Many of the best companies with developers on staff will be able to provide you with personal references that will talk about their experience in working with the PHP experts.