Benefits of Owning a Smart TV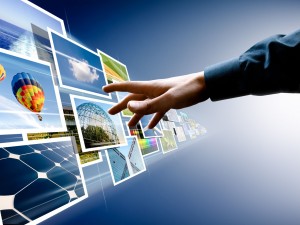 You turn on your television, only to be surprised with a spark before the entire screen goes black. No matter which outlets you plug it into, or what buttons you press, you soon discover that your television is going to need to be replace. Since you need to put down the money to buy a new TV anyway, check out the smart TV's in your local electronics store. With so many interesting features, you will be able to spend hours in front of the television, using it to play games, watch movies, or even browse the internet. There are quite a few reasons that a smart television is a great investment for any home.
Plenty of Apps
The biggest benefit of getting a smart TV is the ability to access multiple applications, similar to the way that your smartphone operates. Most smart TVs come with preprogrammed apps, like Netflix or Amazon, allowing you to stream television shows and movies with a single button. You often have the option to add other programs to your television, without having to go through your internet-capable Blu-ray player for anything.
Surf the Internet
A smart TV has access to an internet browser, letting you check your Facebook notifications or check your email without leaving your couch. The web browser can access any website you can normally check on your computer or smartphone. Some smart TVs have the option to hook up a wireless or corded keyboard and mouse, letting you surf easily, as if the smart TV was your computer monitor.
High-Quality Picture and Sound
All smart televisions are produced with high-definition resolution, providing a crystal clear image for every television channel, streamed movie, or DVD viewing, depending on the settings you set. Choose a television of almost any size, allowing you to feel like you are in the movie. Unlike a regular high-definition television, you don't need to add all the extra devices to be able to get the quality you want.
Setting It Up
As with any electronic equipment, you have all the instructions you need to get your smart TV setup with the rest of your devices. If you have difficulty with the setup, you can usually refer to the guide or speak with a technician to handle the setup remotely. After your smart TV is configured as you want it, find the most comfortable spot in the room, sit back, and enjoy all the exciting features that go along with your entertainment center.