Cultivate Your Real Estate Business with Property Management Programs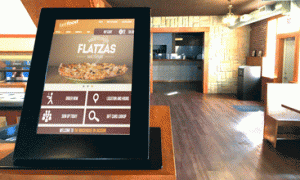 For those who have an established real estate business or are considering starting one, it is wise to consider adding a real estate management program to your business plan. Today, there are several options when it comes to purchasing real estate management software. Some are available with a monthly subscription while others are packages offered at a onetime fee. No matter which you choose to put into service for your business it will undoubtedly save you and your agents time, make you more money, and grow your business.
Beneficial Features of Real Estate Management Programs:
   * Brokerage Management
   * Document Management
   * Compliance Management
   * Workflow and Task Management
   * Commission Data Tracking
   * Secure Data Backup and Encryption
   * Activity Logs for Agents, Brokers, and Clients
   * Unlimited Document and Transaction Storage
Everything You Need Exactly When You Need It
First impressions are important; insure that your encounters with clients and potential clients run smoothly with the benefits of a cloud based real estate management program.  This software allows you to have instant access to all information, history, and documents right from your mobile device. This makes it a whole lot easier to work from home or even on the go, as all of the information you need is conveniently stored in one place right at the end of your fingertips. Customer satisfaction is important, and in today's society people want information, solutions, and answers instantly. Real estate management software allows you to stay on top of your client's needs, making you look good in the process.
Streamline Your Workflow, Streamline Your Life
When dealing with several properties, a comprehensive program that streamlines the entire real estate process is exactly what you need to cultivate your presence in the real estate industry. Real estate management software companies like Reesio are innovators of property management solutions. Their services provide you with the perfect digital assistant to help you have a little more time for life.