How Office 365 Can Improve the Productivity and Profits of a Company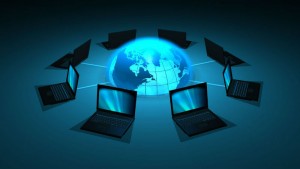 In today's technological world, a key to any business' success is the ability to collaborate and communicate virtually. With the amount of information that moves through a company each day, it is important to ensure the data is quickly received. An effective communication system improves productivity and increases satisfaction that can lead to improved profits. One way of accomplishing this is by using Office 365 in Reading, PA to store data on the cloud. A platform that provides a secure way to store information and minimize the risk of data being lost or overlooked.
Benefits Gained
A cost-effective solution for storing and sharing data.
Offers a strong security system to keep your information safe.
Avoid data being corrupted and an increased backup system to minimize the risk of lost data.
Office 365 in Reading, PA provides an organized way for employees to collaborate.
Information can be accessed from anywhere allowing workers to work at from location.
Access to the latest technology available.
The ability to select features that are designed to fit your company's specific needs.
Secure monitoring to prevent sensitive material being accessed by unauthorized personnel.
Improve Workflow with a Trusted Company
From retail stores to government agencies, Laughing Rock Technology LLC has established a trusted name with various companies over the past 13 years. They use state-of-the-art-technology and highly-skilled technicians to help you find the cost-effective solution required to organize your business. You can gain access to an affordable way to store your company's data and to increase how information is shared. They offer unparalleled services that meet your specific needs to improve how your company operates. When you restructure how your business operates, you can increase production that leads to higher revenue that helps you meet your company's goals.