SharePoint Consulting for Berk County Companies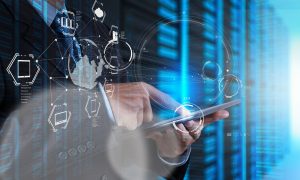 Some describe SharePoint as the Swiss Army knife of the application market for its complex structure, multiple features, and other useful capabilities. In fact, SharePoint is such a powerful and comprehensive tool, that not every company can adopt this software and make it work. For every successful story, there is always a story of how things didn't work. That's why a lot of companies decide to find a company that provides SharePoint consulting in Berk, County first, so they can ensure that they are doing things correctly to benefit from it. This is the right decision, especially if you want to avoid the common pitfalls and develop a successful SharePoint strategy.
What makes a successful SharePoint strategy?
1. Careful, effective planning and professional support. The key here is to understand that SharePoint is more of a platform than just an application. If you have the expertise to setup and manage SharePoint, then great! If you don't, then you will need a consulting firm to help you to underline the specific business problems you are trying to solve with SharePoint, so that you can bring your ideas to life.
2. Try to keep it simple. Focus on how you implement SharePoint into your organization. SharePoint is a powerful tool that opens new avenues for how you do business. With careful planning for deployment, your team will make a seamless switch to the platform.
4. Don't fear change. Implementing SharePoint is moving your business forward. SharePoint will open your team to new ways to interact with one another and gives you the leverage to have access to your information regardless of where you're working. Partnering with a SharePoint Consulting company like Laughing Rock Technology ensures your transition is as seamless as possible.