Two Big Reasons that You Should Ditch Shared Hosting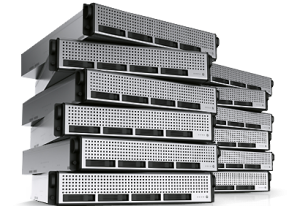 Operating a website is a must in today's world of B2B and B2C commerce. There are very few businesses that don't have a web presence, even if it's just a single page with the basics of name, telephone number and location. Having that presence means that people can search for and find you, and purchase goods and services. In the past, shared hosting was the norm – as most businesses could not afford a very expensive in-house dedicated server or the IT experts to keep it running in top condition.
Now? Everyone's online, and a number of sites are outgrowing shared hosting solutions that got them this far. However, there are five main reasons to ditch shared hosting services and contract for a Microsoft SQL dedicated server all your own.
No "bad neighbors." Sharing a server with other pages can be an economical idea, unless you end up with bad neighbors. A high traffic site on the same server can sap resources you need to handle your traffic. Worse, a site that's hosting malware can get your site blocked just by virtue of sharing the same address.

Faster load times. Yes, a website can live and die on load times. If you customers are waiting and waiting for the page to load they are going to be more engaged with how frustrated they are than with the purchase they originally came to make. Understanding load times can be as easy as a smartwatch app on your phone, or a more complicated method of tracking load times can be found at Google Analytics.
Working with Planet Hosting means that your business will have a Microsoft SQL dedicated server to make sure that all your internet needs are handled. Your customers will be pleased at how quickly and securely transactions are handled, and you'll be impressed at how much time, money, and energy you'll save.