3 Tips For Social Media Marketing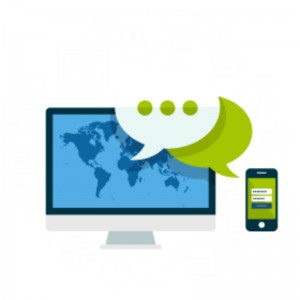 As a small or large business in the Denver, CO area trying to get noticed on social media sites can be more than a bit of a challenge. It all seems so exciting getting your page set up and your business profile just right, and then announcing the new page and waiting for those followers to start showing up.
The reality is that any type of social media marketing success isn't just a happy coincidence. It takes just the same amount of strategic planning, awareness of the target audience and a comprehensive approach to marketing that you find with any successful marketing campaign.
One of the most basic things that you can do to ensure your social media campaign is effective is really not related to social media at all. Start by going through all the listings for your business online using all the search engines and listing pages, and ensure that everything is identical. This means your address is the same and you don't have Street on one and St. on another. Everything should be uniform to ensure maximum visibility and unique identity for your business.
Start a Conversation
Too many social media marketing campaigns are passive or designed to simply provide information to customers about the benefits of doing business with your company, buying your product or visiting your business location.
The top companies using social media don't use it to advertise and inform in blatant and "hard sell" types of ways. Instead, their focus is to engage their target audience in conversations of interest, in common passions and causes, and in becoming a trusted source and resource through the networking potential of social sites. They also post regularly and are active on their sites and across social media.
Use Your Website and Your Social Media Together
Your social media program is not a substitute or a better alternative to a well-designed and informative website. Instead, your social media presence should be driving your customers to find out more about you by going to your website and vice versa.
If you don't have a current website design, or it looks like a "do-it-yourself from a free template" website, hire a website designer to bring it up to speed with your new social media presence to reap the rewards of increased traffic and boost conversions.
Use Analytics
While crunching the numbers isn't the most fun thing to do, it is critical to know which social media sites, and what types of posts and online activities, are creating a buzz about your Denver, CO business.
However, without having a plan in place, analytics aren't going to be important. Working with a social media expert is a simple way to develop a plan, implement it across different sites, and then know what is working well.
Written by
Timmy Milton
View all posts by: Timmy Milton