I Don't Need Shopify SEO Services – Or Do I?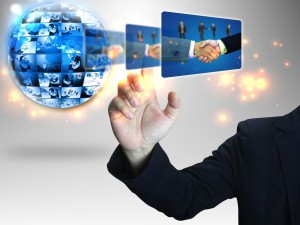 As a startup ecommerce website, a small business moving to online sales, or an entrepreneur setting up an online storefront for the first time, investing in a professional can seem like an unnecessary cost.
To make matters more complicated, there is a lot of information out there about how search engine optimization (SEO) is dead, and how it is no longer an important consideration with the new Google, Bing, Yahoo, and other search engine algorithms.
The reality is that heavy use of keywords, including archaic ideas like keyword density and keyword "stuffing", are no longer effective. In fact, overuse of keywords, as well as duplicate content, is not only a waste of time and effort, it can actually hurt the position of the website with regards to search engine rankings.
The Basics of Shopify SEO
In reality, Shopify SEO, to a limited degree, provides basic SEO support through the setup of the website. In simple terms, the page setup will prompt you for a page title, a description, images, and so on.
While this gives you a general idea of what blanks to fill in, it doesn't tell you what not to do. And, for a great many websites, what has been done is actually the problem, not what has been missed.
For example, in SEO indexing it is important that each page on the website has a descriptive page title that includes the use of keywords. Titling the home page "home" doesn't do anything for indexing, limiting the value of that page to your overall ranking.
Another example is using the stock photo label for images. Unless you change it to a relevant image description to match the page and the product, as well as use a primary or secondary keyword, that image is ignored rather than indexed.
Our Experts
When you use our experts as your Shopify SEO professionals, we can spot all these issues and make the necessary corrections. We will also make sure you are using the right keywords that match what your target audience is looking for in the search engines, as well as provide an evaluation and assessment of what your competition is using.
Additionally, with our Shopify SEO professionals, we will look deeper into how to incorporate best SEO practices to not only drive traffic to your site, but also to boost conversion rates and increase your potential for online sales.