Common Features You Would Expect in Fast Lube Software Programs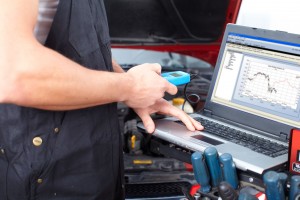 Are you running a quick lube shop that offers oiling and lubrication services to vehicle owners? Due to the nature of such shops, it's not easy to find a decent software program that can help you manage inventory, marketing, and sales tracking. Most e-commerce software programs are designed for general store owners. However, there are a handful of software companies that now produce dedicated software programs for car washes and mechanic workshops. There are many features you would expect from a top-notch software program, with the two most important being employee management and inventory and sales recording.
Employee Management
You will probably have several employees working under you at the shop. Therefore, when considering a particular program, it's important for you to see whether the program has employee management features or not. You should be able to record the personal data of different employees, track their hours worked, and dispatch payments. The first thing you should look for is proper employee management and tracking features. Proper management is essential since it will help you make business decisions much quicker.
Sales and Inventory Tracking
Another important feature that you should expect in a fast lube software program is proper sales and inventory tracking. You need to know how much lubricant was used throughout the course of the day, and how many cars were serviced. Most professional, fast lube software programs generally use process costing models in order to keep track of inventory. Before buying any software program for use in your shop, you should always ask for a trial period. Most software houses provide free trial periods of up to a month to prospective customers. This will give you the time to explore your options and get comfortable with the program, thus making it easy for you to decide whether it's the right choice for your business.